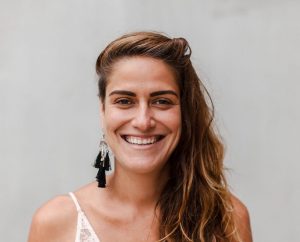 I am a heart-based practitioner who's passionate about holistic living and healing.
Coming from a Polynesian background, the practice of Lomi Lomi was a strong and natural call for me.
Reiki has been a powerful ally in my healing journey, which is why she's so passionate about holding space for others to heal and become the truest version of themselves.

My interpretation of Lomi Lomi allies deep physical relaxation with Reiki and energetic healing.
Ka Huna and Lomi Lomi are traditional Hawaiian massage styles that are known for bringing deep relaxation and presence. Ka Huna and Lomi Lomi are great for releasing nervous tension and allowing more connection with the physical body. This style of massage is particularly soothing for clients with feelings of anxiety and overwhelm.
I'm drawn to the sensuality of Ka Huna and Lomi Lomi massage and the sense of connection and presence that this work offers.
My practice allies body and energy work that will leave your body, mind, and soul aligned relaxed and revitalised, and your love energy batteries recharged.