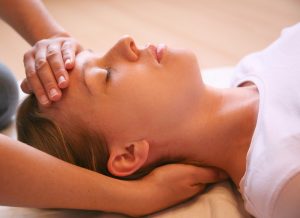 At The Urban Alchemist, we offer Remedial Massage and many other therapies to support you. Our Remedial therapists are registered with HICAPS, so you can claim your private health insurance rebate on the spot.
Our therapists are highly trained, experienced and professional. We get great results.
Weekend and evening appointments available
Massage therapy appointments are available on both Saturdays and Sundays. Evening spots are available too. We know you're busy, and we want to make it as easy as possible for you to access the care you need.
Remedial Massage
Remedial Massage focuses on treating injury, muscular pain and postural imbalances, relieving tension so your body can function at its best.
When muscles and tendons become damaged or impaired, the body responds with stiffness, aches and pains.  Massage provides effective treatment using a variety of strokes and pressures to relieve and re-balance the body.
During your consultation, our highly experienced practitioners will tailor a treatment to suit your goals, physical condition and touch preferences.
Sport Massage
The purpose of sports massage is to prepare the athlete for peak performance, reduce muscle tension and fatigue, relieve swelling, promote flexibility, improve recovery and prevent injuries.
Deep tissue and sports massage techniques are effective in relieving both acute and chronic muscular symptoms.
Our massage therapists treat all types of athletes.  All levels of sportspeople can gain relief from physical discomfort and stress with sports massage.
Ka Huna Massage for Relaxation and Vitality
Ka Huna massage is known for its effectiveness in decreasing tension and pain. In contrast to many other massage treatments, Ka Huna Massage is not purely physical.  Our therapist employs subtle energetic healing techniques which work on your emotional and spiritual wellbeing to leave you feeling revived.
Your practitioner will use her hands, forearms and elbows with long, flowing strokes both over and under your body. Your body will be moved around the table in a lightly energetic, yet deeply relaxing and flowing way.  You are covered in organic oil from head to toe, while alternating soft and deep tissue pressure is applied using the practitioner's own body weight and loving hands.
Ka Huna stimulates the natural flow of energy within the body and work to reduce stress, promoting your overall wellbeing.
Our Remedial Massage therapists
Our Ka Huna Massage therapists
Remedial and Sports Massage
90 mins ~ $160
60 mins ~ $100
45 mins ~ $85
Hicaps private health insurance claiming is available on remedial massage.
Ka Huna Massage
90 mins ~ $160
60 mins ~ $110