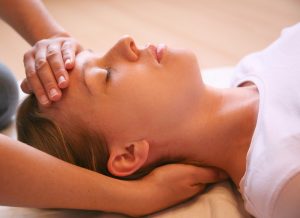 At The Urban Alchemist, we offer Remedial Massage and many other therapies to support you. Our Remedial therapists are registered with HICAPS, so you can claim your private health insurance rebate on the spot.
Our therapists are highly trained, experienced and professional. We get great results.
Weekend and evening appointments available
We know you're busy, so Massage therapy appointments are available on both Saturdays and Sundays. Evening spots are available too.
Remedial Massage focuses on treating injury, muscular pain and postural imbalances, relieving tension so your body can function at its best.
When muscles and tendons become damaged or impaired, the body responds with stiffness, aches and pains. Massage provides effective treatment using a variety of strokes and pressures to relieve and re-balance the body.
During your consultation, our highly experienced practitioners will tailor a treatment to suit your goals, physical condition and touch preferences.
Sport Massage
The purpose of Sports massage is to prepare the athlete for peak performance, reduce muscle tension and fatigue, relieve swelling, promote flexibility, improve recovery and prevent injuries.
Deep tissue and sports massage techniques are effective in relieving both acute and chronic muscular symptoms.
Our massage therapists treat all types of athletes.  All levels of sportspeople can gain relief from physical discomfort and stress with sports massage.
Myotherapy
Myotherapy is a gentle and effective therapy that focuses on muscles, ligaments, tendons, joint capsules and fascia – all of the connective tissues of the body.
Myotherapists diagnose, treat and offer prevention strategies for a wide variety of musculoskeletal conditions. Myotherapy is of benefit to both chronic, long term problems and to treat recent or acute injuries and pains.
Holistic Remedial Massage
Holistic remedial massage is a blissful blend of targeted deep tissue massage alongside other relaxing, whole-person therapies. It is a somewhat less vigorous approach than traditional remedial massage and will decrease tension and calm your nervous system.
The style of bodywork is aimed at lifting the physical and spiritual condition of the whole person. Think science and art. A number of whole-body healing methods may be used together with 'regular' massage in these sessions, depending on what your body is calling for.
Prenatal Massage
Prenatal massage is designed specifically for women during all stages of pregnancy. Taking time out for yourself during pregnancy is vital for emotional, physical and mental balance during this profound time of change.
Studies indicate that Prenatal massage therapy performed during pregnancy can reduce anxiety, decrease symptoms of depression, relieve muscle aches and joint pains, and improve labor outcomes and newborn health.
Ka Huna Massage for Relaxation and Vitality
Ka Huna and Lomi Lomi massage are very closely related and are known for their effectiveness in decreasing tension and pain. In contrast to many other massage treatments, Ka Huna and Lomi Lomi Massage are not purely physical.  Our therapist employs subtle energetic healing techniques which work on your emotional and spiritual wellbeing to leave you feeling revived.
Your practitioner will use her hands, forearms and elbows with long, flowing strokes both over and under your body. Your body will be moved around the table in a lightly energetic, yet deeply relaxing and flowing way.  You are covered in organic oil from head to toe, while alternating soft and deep tissue pressure is applied using the practitioner's own body weight and loving hands.
Ka Huna and Lomi Lomi stimulate the natural flow of energy within the body and work to reduce stress, promoting your overall wellbeing.
Meridian Flow Massage
Meridian Flow Massage sessions are a deep and strong style of massage that incorporate Tui Na, an ancient Chinese massage technique used to release the flow of energy around the body.
Your practitioner is a qualified Doctor of Acupuncture and Chinese Medicine and draws on these therapies to diagnose and treat your body.
Tui Na is a vigorous style of massage that focuses on release of muscles, tendons and ligaments as well as encouraging flow of Qi. It is excellent for those who enjoy a very strong massage. All sessions are 30 minutes and these sessions are complementary to chiropractic work.
NDIS Massage Therapy covered under your NDIS plan
Yes, you can use your NDIS funding at The Urban Alchemist. Our therapists can provide Remedial Massage treatment covered by NDIS funding under your NDIS package. Self-managed or plan-managed NDIS participants are eligible for many types of treatment including Remedial Massage that help with pain management, capacity building. Please ask at our reception for further information on using your NDIS funding.
Remedial Massage Carlton North, Fitzroy North and Brunswick
We offer Remedial Massage to clients from Carlton North plus surrounding areas, including Fitzroy, Brunswick, Northcote and Collingwood. We have loads of clients visit us regularly from all over Melbourne and regional Victoria for Massage Therapy, our practitioners are that good.
Our Deep Flow Remedial, Holistic Flow and Sports Massage therapists
Deep Flow Remedial, Holistic Remedial  and Sports Massage
90 minutes ~ $160
60 minutes ~ $110
Our Ka Huna and Lomi Lomi Massage therapists
Ka Huna Massage
90 minutes ~ $160
60 minutes ~ $110
Our Prenatal Massage Therapists
Prenatal Massage
90 minutes ~ $160
60 minutes ~ $110
Hicaps private health insurance claiming is available on remedial massage.